How do I accept Paypal Payments to my website?
Paypal Payment Processing Integration
Paypal is a online payments system that supports online payment transfers. Poof works as a Paypal Payment Processing service and provides an API to accept Paypal payments on your website.
Poof charges zero fee and makes it easy for you to accept Paypal payments on your website. In order to start accepting Paypal payments, all you need to do is link you Paypal Email.

First go to /wallet in your Poof Dashboard and click the Paypal | Cashapp button.
1. Poof -> Dashboard -> Wallet



2. Link your Paypal Email to Poof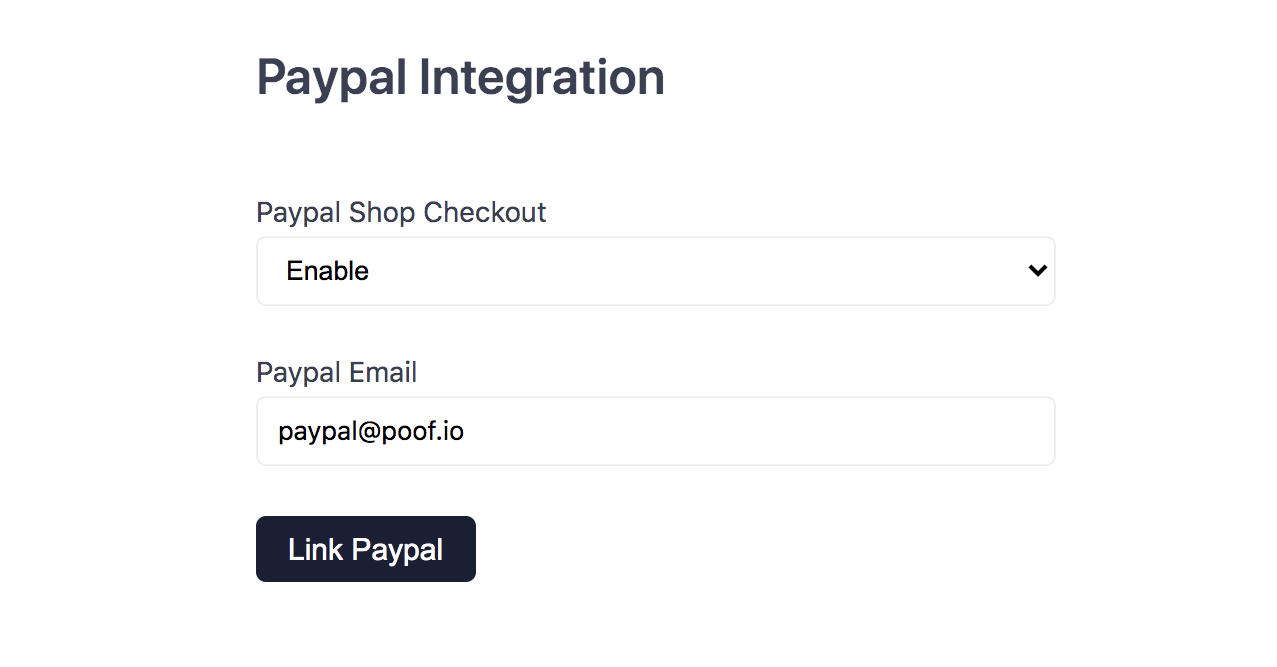 Poof!
Poof will automatically process Paypal payments for you for zero fees. You can call Poof Support if you have any further questions.